**This post contains affiliate links and I will be compensated if you make a purchase after clicking on my links.
---
Christina Aguilera is welcoming me to class...
Pretty exciting!
Do YOU want to take a course from Christina Aguilera?
Well you can with her MASTERCLASS singing course.
From the first introduction video, it's like you're working with her 1 on 1.
She's my singing mentor, and it's pretty awesome.
But here's the truth:
Some people just can't teach.
I know many people who are great at certain things, but can't explain how to do them.
Wouldn't you agree?
Maybe you know a handy man who can fix absolutely anything. But try and get him to explain some stuff over the phone. That can be a disaster.
The same goes for all the talented musicians out there.
Just because you're a great singer, does not mean you can teach other people how to sing.
But as I found out with Christina Aguilera's MASTERCLASS on singing, the situation is completely different.
Let me be clear:
MASTERCLASS works with the various artists to produce content that is extremely engaging and useful. Their whole business depends on it, so you can be sure it's very useful stuff.
This is not a few hours of Christina doing interviews on how she became a star.
It's a very well laid out course with 23 lessons from one of the best singers on the planet. Considering what you get, it's extremely affordable.
How much do you think you would have to pay to have a 1 on 1 lesson with Christina Aguilera?
I know I couldn't afford it.
But with MASTERCLASS, you get to share the costs with thousands of other people, which drops the price down a lot.
So let's dig deeper and find out exactly what you get!
Here are some random clips from some of the lessons:
Full Detailed Review of Christina Aguilera's MASTERCLASS
There are 3 components to this course:
Lessons and Assignments
Contributions
The Workbook
I want to cover these 3 sections while taking a look into my personal MASTERCLASS dashboard.
This Workbook Can Really Help You Stay On Track
Numbers don't lie:
Many people buy courses like this, and don't follow through. They might do a few lessons and then give up. I think if you look at the amount of people who start a course and actually follow through, you'll be surprised at how low the number is
Therefore, if you really want to get the best results from this singing course, you'll want to try and get through a lot of the lessons, and this is where the workbook may help.
I think it's a good move on MASTERCLASS to include this very handy PDF workbook to help keep you on track.
The workbook consists of lesson recaps and assignments, a suggested viewing schedule for the 23 lessons which lasts 6 weeks, and sections to take notes and set goals.
Just having this schedule is going to keep a lot of people on track.
It's important to remember that you can't get through this whole course in a few days. You should try your best to follow along and learn it over the next 6 weeks.
Talk With Other Singers and Ask Questions
Below each lesson video, there is a discussion section.
You can post questions and comments, and read other people's posts as well.
There is also a Student Group on Facebook you can join.
It's a private group where you can connect with other people who are taking this course. If you like the community atmosphere with learning, this is a great addition.
How 23 Video Lessons Can Drastically Improve Your Singing Voice
OK so let's talk about the nuts of bolts of this course.
23 video lessons from Christina:
Introduction
Christina's Inspiration
Warming Up
Protecting Your Voice
Range
Student Session: Pop Style
Student Session: Simplify
Student Session: Rock Style
Diction
Mastering Vocal Techniques
Playing with Textures and Tones
Duets 1: Rehearsal Prep
Duets 2: Perfecting the Performance
The Beat
Live Microphones
Studio Microphones
Performance Anxiety
Singing it Live
Overcoming Mistakes
Advice for Artists
Self-Expression
Christina's Journey
Closing
Visit MASTERCLASS to read the full descriptions of each lesson. Click here.
So what do you get inside these lessons?
All the lessons are shot in HD video, and you stream them from the website when you're logged into your account.
You have full access and you can go through the lessons as quickly or slowly as you want. 6 weeks is the recommended timeline.
Based on where you are in your "singing career", some lessons may be more valuable to you than others.
It's no surprise that after the introductions, the first lessons are about warming up and preserving your voice. These lessons are great for beginners, but also for those advanced singers as you get another perspective on protecting your voice.
One of the coolest lessons is Range, because it is one of the lessons which has an interactive features.
There is a range finder built into the website. The website uses the microphone on your computer to find your vocal range, which is really cool and pretty fun to do.
It's a fun tool to help you reach a higher octave!
Moving through the lessons there will be some which may be super beneficial for you, yet not so useful for others. You might really relate to the Student Session lessons and the Vocal Techniques lesson, but maybe you're not ready to learn about performing on a stage just yet.
There are a few lessons that clearly won't relate to everyone, as we're all at different stages, however getting Christina's thoughts and perspectives on all of these topics is really priceless.
My Personal Thoughts and Whether You Should Get This!
After diving into this course, and comparing it to many other singing programs available online, you should definitely try it out.
The fact that you're getting 23 great lessons from Christina Aguilera for a pretty low price is amazing.
Remember there are singing coaches that charge more than this for 1 single lesson. Here you get a 6 week course you can access online any time you want.
It's very step-by-step, and the videos are very high quality.
So value for money, it's highly recommended. Click here to visit the official website and sign up!
Compared to Other Singing Courses and Teachers, This is Highly Recommended!
The benefit of having a star like Christina teach you singing, is she puts her own spin on singing which many "singing coaches" seem to forget. Many coaches just can't do this either, as they're not all performers.
Right away in the introduction video, Christina emphasizes how important emotion is in singing.
Your journey as a singer is to find out exactly what type of "art" you want to produce. Christina believes in this, and let's you strive for this with her course.
There are no rules:
She provides tools and inspiration based on her massive experience, but you aren't force to become some rigid singer.
You are free to be your own artist, which is so so important.
The value of experience from a world class singer is huge:
Christina offers some amazing tips and advice that you will only get from someone who has had as much success as her.
You just can't find this type of information anywhere else.
Value for money, it's highly recommended. Click here to learn more and create your own account.
Who is This REALLY For?
Christina Aguilera Fans:
Take this course!
Beginners:
This course is perfect for beginners.
If you have no vocal training background you will get a ton of value from the 23 lessons, and it's very affordable which is great for beginners.
The first main lessons on Warming Up and Protecting Your Voice are so crucial for all types of singers, especially beginners. The Student Sessions as well as the Vocal Techniques lessons are amazing for beginners.
So if you're a beginner, I suggested to give it a try. Click here to visit the official website.
Experienced singers:
This is also recommended for experience singers as Christina offers a lot of great perspectives in every lesson on things which you may find extremely valuable, or that you might have never thought of.
For example, experienced singers will find the lessons on microphones very important. If you plan on performing in front of a live audience, the proper knowledge of microphones is very important.
The lessons on duets are great for those who may eventually work and sing with other people. These are very powerful lessons.
Remember, if this stuff is working for Christina, think about what it can do for your singing voice!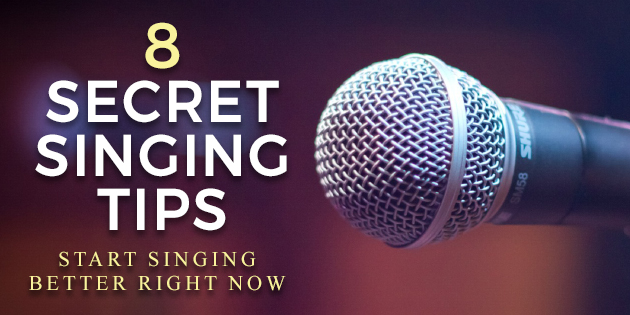 Download This FREE Resource NOW!