Who wouldn't want to perform like Bruno Mars?
No one.
Bruno Mars is that rare performer who enjoys a diverse audience from soccer moms to hip-hop giants.
So, what makes him so stinkin' awesome?
And how do we snag a little of that awesomeness for ourselves?
Behold, exactly what makes Bruno Mars so inspiring, and exactly what you can do to achieve a little of that 24K Magic.
Read it, learn it, put it into practice.
And while I can't guarantee it'll lead to two Super Bowl halftime shows, it will lead to finding your own brand of Bruno-level awesome.
What Makes Bruno's Singing So Awesome?
When people think of Bruno Mars, they think of two things:
Performance and power.
The life-long performer has fine-tuned the art of balancing pitch perfection with powerful emoting.
Not only does he captivate audiences with his robust dynamics, but he does so seemingly effortlessly.
While other singers may strain to equal Bruno's belt, he jumps vocal hurdles with no tension in his instrument and a smile on his face… and fancy dance moves to remind us how easy all this is for him.
Watch either of Bruno's Super Bowl appearances for proof.
When he sings high notes, you can't see any evidence of tension in his face, neck, and tongue.
His noteworthy control over his voice enables him to sing in his trademark edgy style while maintaining strength.
His powerful mix of chest and head voice keeps people guessing about what his vocal type is: Is he a spinto? A full-lyric tenor?
The truth is, Bruno's dynamics make it hard to pigeon-hole him. Bruno himself says in an interview with Vibe.com:
"No one knows what to categorize my voice or my music. I don't know if that's a good or a bad thing. I just know that I'm a fan of all different kinds of genres. You're supposed to be free doing music and that's how I feel."
And that, in a nutshell, describes Bruno Mars' awesomeness:
He's not trying to model himself after any one artist, or satisfy anyone else's expectations of him.
He's drawing from a rich variety of artists who inspire him: James Brown, Amy Winehouse, The Beatles, Led Zeppelin, and using his vast musical knowledge to create a style all his own.
In fact, Bruno just loves music, and has made it his business to master not just singing, but the craft of making music.
Despite performing professionally since he was four years old, his big break into the music business came not through singing, but songwriting.
Bruno plays keyboard, bass, guitar, piano, and drums, and is heavily involved in producing his work.
No wonder producer James Fauntleroy says: "He's a real musician…He could literally do it alone, like Prince."
And no description of Bruno Mars does him service without mentioning his incredible performance chops.
The billion-watt performer holds his own vocally while doing complicated choreography together with his band.
His love of music and respect for his fellow musicians is evident in the fact that he doesn't place himself apart from his band, he dresses like them, dances with them, and admires their musical skills on stage.
In fact, in an interview with Rolling Stone, Mars claims he rehearses his band to the point where "…even if you put cafeteria lighting on us, we're still going to be doing it as if we had $5 million in production…every smoke machine and laser light is just a bonus."
So, from crafting the music to crafting his performance, Bruno Mars puts in more work than we will probably ever realize.
And that is what makes him so awesome.
How You Can Sing More Like Bruno
So, you're not a hit songwriter, you don't play five instruments, and you have two left feet.
How can you ever be as awesome as Bruno Mars?
Remember, you're not trying to replicate Bruno Mars' tone or performance. What makes Bruno so awesome is he's not trying to replicate anyone.
He's heavily inspired by 50's doowop, for example, but he's not trying to sound just like them. He's taking bits of that sound and making it his own.
The first thing to remember is that he's a great performer, yes, but he is backing that performance up with top-notch vocals.
His performances are entertaining, for sure, but they wouldn't be nearly as enjoyable if he didn't sound so stinkin' great.
Similarly, your technique is your cupcake, and the performance is just the frosting.
Or if you're one of those people who only eats the frosting:
Your technique is the pasta, your performance is the marinara.
The performance is tasty, but it's on the surface. For you to really sink your teeth into something, you gotta have great singing technique.
Practical Tips to Reach Next-Level Awesomeness:
So, you want that "something to sink your teeth into", but not sure how to get there?
Here are some practical tips for reaching your own style of Bruno Mars awesomeness:
Invest in Your Voice with Proper Preparation
Bruno couldn't pull off these energetic performances if he wasn't at the top of his game physically.
Practice the three-day-rule before a performance for ultimate vocal health, and make a practice of warming up your voice every day.
Learn Your Voice Type and How to Show it Off!
Learning your voice type isn't meant to "put you in a box" as a singer, it's meant to help you get to know your instrument more so you can reach your highest potential!
Consider Bringing Some Professional Help On Board
Remember that zero-tension, powerful singing I mentioned?
Bruno Mars has been singing professionally since he was four years old. He's a pro, and pros invest in their craft.
Doctors, teachers, actors, writers, all continue to take classes and learn about their job, even after they are successful, to be their absolute best.
Working with a trained vocal teacher is a great step to being the best you can be as a singer.
Doing it online takes all the guesswork and hassle out of the process, so you're more likely to take the time to invest in your voice. Find out more here.
Learn All You Can About Music - Not Just Singing
Bruno Mars is more than just a pretty face and a great voice, he is a music maker. He is involved in the whole process.
You don't have to be as involved as Bruno. You may never play an instrument on stage or write a single lyric to a song.
But learning as much as you can about the other elements of music teaches you about your craft. You'll be able to collaborate with a band, and know what you're talking about.
Making it your mission to learn all you can about music, will ultimately give you a huge boost in confidence as a singer. And who doesn't want more confidence?
Top it Off With a Polished Performance
Your style may be completely different than Mars'. You may prefer to sit with a guitar in hand, instead of kicking and spinning with a band behind you.
And that's ok. You can still take inspiration from Bruno.
Bruno Mars is fun to watch because you can see the joy he takes in performing. It radiates from him while he sings.
Remember why you wanted to be a singer:
Find your joy, and then share it with your audience.
And remember that no matter your performance style, the important thing is to rehearse your performance so it is just as perfected as your vocals. Find more performance tips here.
Final Thought: Learn From the Greats
Bruno's sound is so delightful because he has spent a lifetime learning from the greats.
Find your own greats, and learn all you can from them.
You just spent five minutes learning about one of those greats.
You learned what makes Bruno so unique, and how you can put these ideas into practice to polish up your own unique singing and performance style.
Now go out there and find your awesome.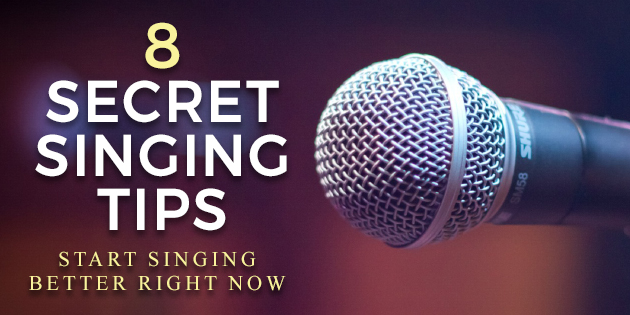 Download This FREE Resource NOW!